Hive introduces advanced reporting functionality
Probax Hive is designed to alert MSPs of threats to data integrity and availability. There is a growing concern within the IT Industry of targeted attacks, including ransomware, malicious personnel and hacking attempts.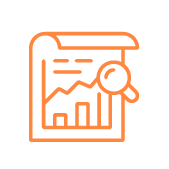 Due to the growing threat of targeted attacks, MSPs need to be vigilant towards any disruptions to their data availability & redundancy, including data that was once backed up that is no longer configured to do so, and data that was once backed up that is completely missing.
Probax provides advanced reporting functionality to combat this.
Data Availability
Once data is configured to be backed up to the Probax cloud, the data source will continue to receive monitoring until it has been specifically deleted from the monitoring section by the MSP.
Let's consider the following scenarios:
Microsoft 365 Customer is Removed from Backup Configuration
Dave is running an MSP called Dave IT. Dave has an engineer within his team that accidentally removes the wrong John Doe email account from the Microsoft 365 backup configuration on Probax Hive.
Dave will receive an alert from Probax Hive that John Doe is no longer being backed up, and he will be able to review the audit trail within Probax Hive to confirm why.
Once a mistake is realised, he quickly re-enables the protection for this account and can remove the other John Doe account.
Below graphic: Alert appears in Hive resources view

Below graphic: View alert details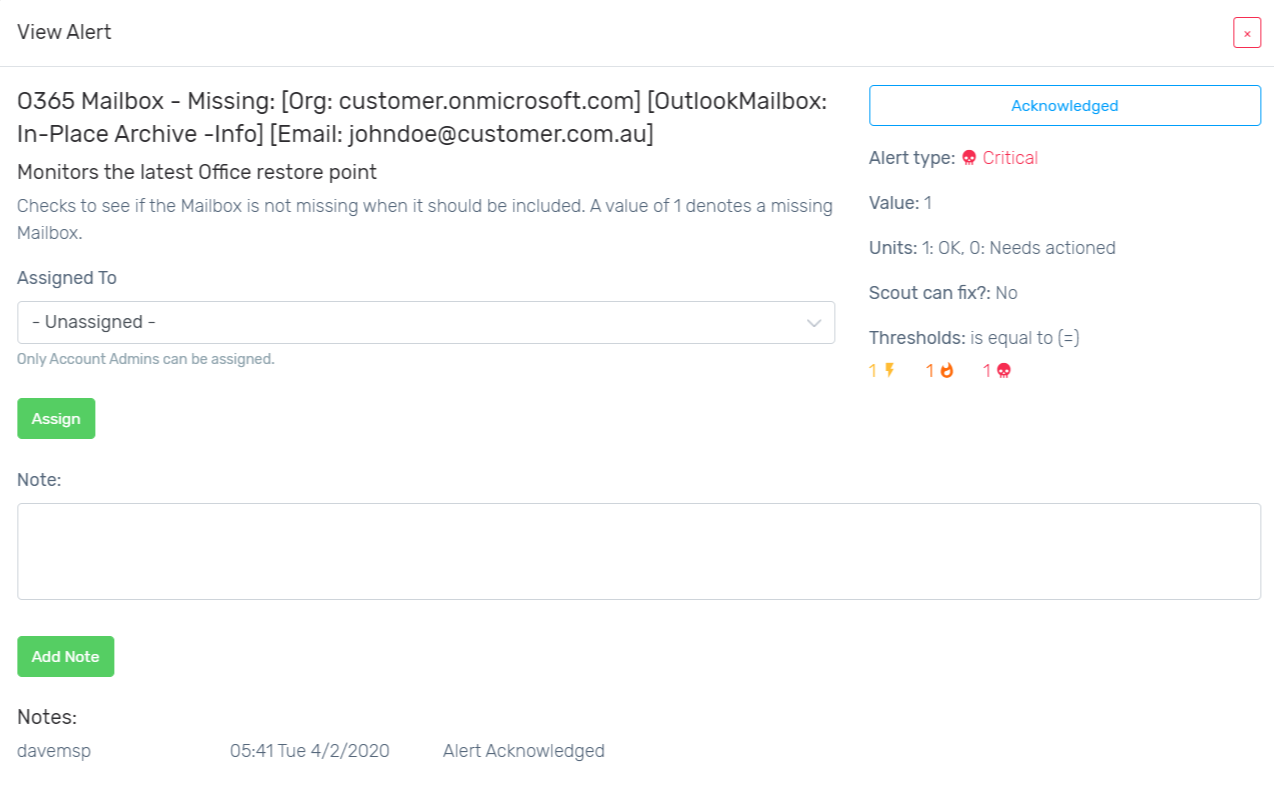 Had Probax Hive not identified this concern to Dave, a mistake likely would not have been identified until the MSP performed an internal review for this customer. Had Dave IT been required to perform a restore for John Doe, it is likely that the backup data would not have been available.
Local Server is Decommissioned, and Cloud Alerting Not Required
Dave is managing a customer that has recently decommissioned one of its server endpoints. The customer has a data compliance policy where they must retain data for 12 months minimum after deletion.
Dave opts to keep the data hosted in the Probax Cloud, but he no longer requires alerts, given that the data will no longer be backed up regularly.
Dave sets Probax Hive to no longer alert him for the data missing days. This enables Dave to retain the data without having to receive daily alerts that the data isn't being updated.
Below graphic: Edit alert data source in Hive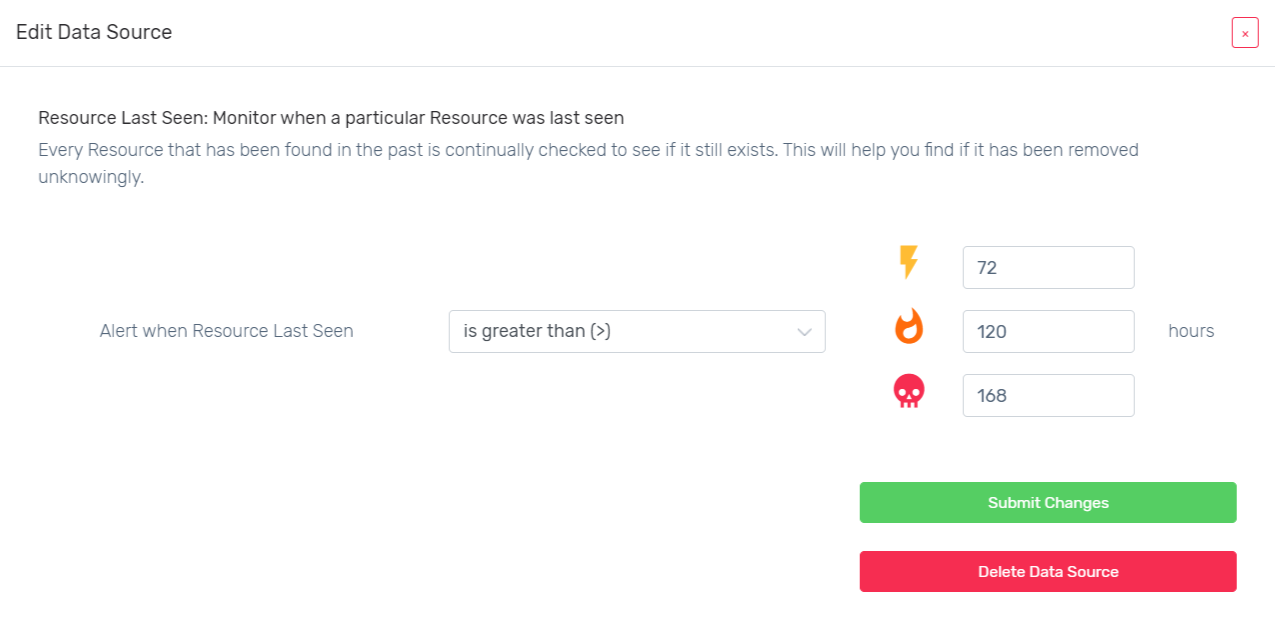 AWS-Hosted Machine Decommissioned, Cloud Data Removed
Dave is managing an environment that hosts its machines within AWS. One of the machines was removed from AWS, and cloud backups are removed as well.
Dave removes monitoring for this resource as well, as he no longer replicates any of the data offsite and no longer requires information on the resource.
Upon removing monitoring, Dave no longer receives alerts from Probax Hive about the data.
Upcoming Features
Probax Hive is designed to protect MSPs from malicious and accidental disruptions to data integrity and availability. We understand that some partners do not see the value in being alerted for data that is no longer hosted within the Probax Cloud, and there is an alternative alerting formula being developed where alerts are disabled the moment a resource is no longer visible within our environment.