What is FTPS Storage?
FTP/FTPS Stands for File Transfer Protocol Secure. This means that we simply supply you with storage space on our servers, and you can use it as need be.
Using the FTP/FTPS Protocol, you are able to transfer data across the Internet into the remote server just as you would from a local drive.
When would I need this?
There are many scenarios where FTPS Storage may come in handy.
Whether it be only wanting to backup critical folders/files but not wanting to pay for licences of other backup solutions, or even if you wish to Map it to your Network Drive for easy access to folders/files that you can access in case of disaster.
FTPS Storage can be used in a wide range of arrays, some of which we will cover now.
Accessing FTPS Storage via FileZilla:
Once your User and Storage Tub have been created, you can use a FTP Client such as FileZilla to access your Storage Tub.
Once FileZilla is open, go to File > Site Manager

This is where we tell FileZilla the credentials for your Storage Tub in order to access it.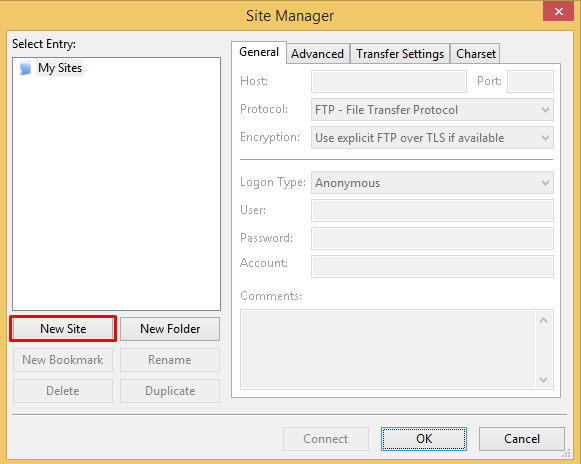 Select the "New Site" option and the Following will Display: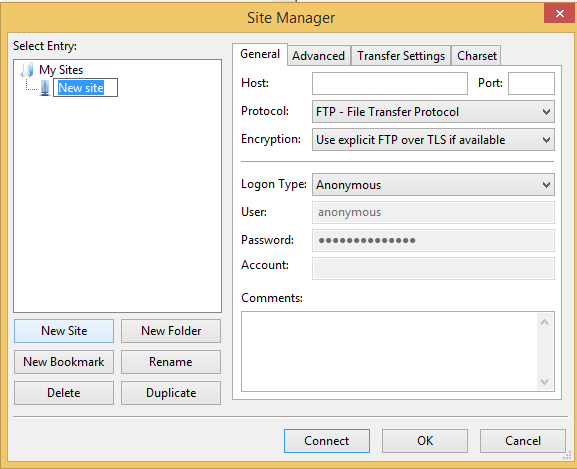 Name Your New Site, then Enter the Following Details in the Right Hand Panel
Host: Server Name as found in your end user's Tub Settings
Protocol: FTP – File Transfer Protocol
Logon Type: Normal
User: Username of your user
Password: Password of your user
Once you hit Connect it will then connect you to the Storage Tub and allow you to download/upload as required.
For More Information please see: https://wiki.filezilla-project.org/Using
Accessing FTPS via Windows Network Drive:
Did you know that you can map your Probax FTP Storage to your Windows Drive?
Here we will detail how to configure this for your use.
Firstly open your "Computer" and up top hit the option to "Add Network Location". Windows will then take you through a Wizard to set this up. Firstly Hit next until you reach this page: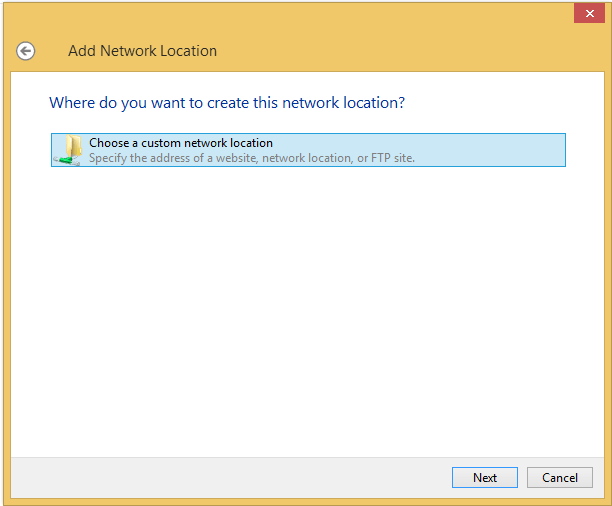 Select a Custom Network Location, then enter in the host network address as the server name found in your Storage Tub Settings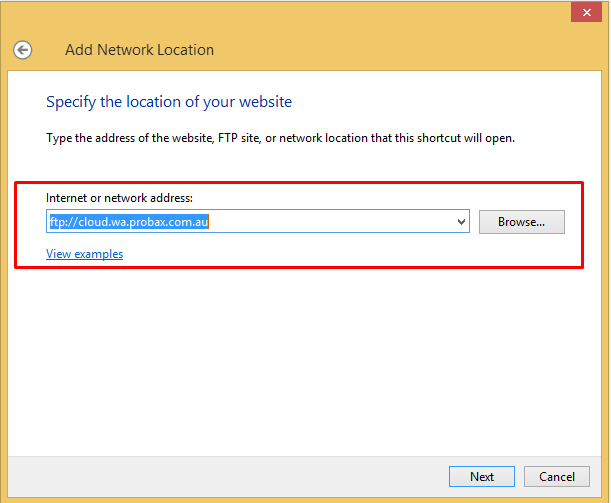 Next,you will want to Untick 'Log On Anonymously' and enter your username from Control: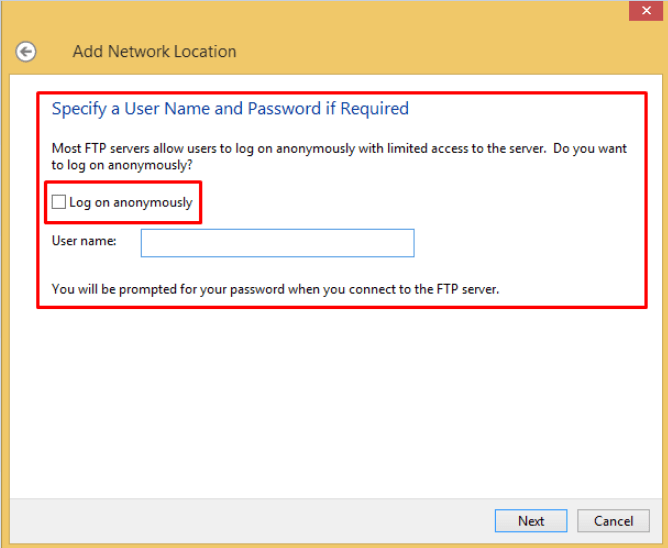 Choose a name for the Network Location and hit Next and Then Finish.
This will then show a Network Location under your Computer Tab: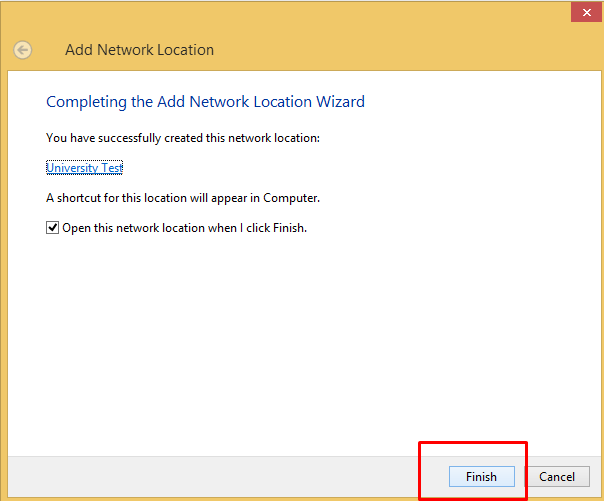 Accessing this for the first time will prompt for your password. Once entered you will be able to connect to the remote storage and upload and download files.
For Technical support questions, please contact support@probax.io
For sales and product information, contact your Partner Manager.